Some Historical Masonic of Founders
Maj. Gen. Pendleton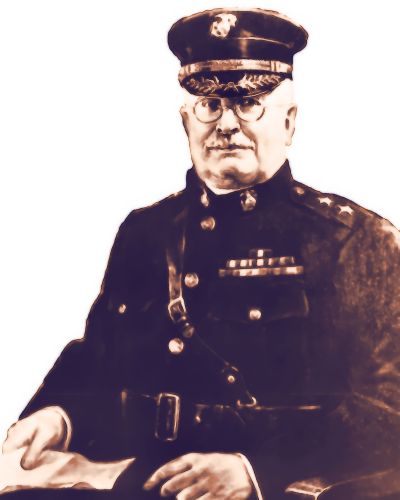 Adm Coontz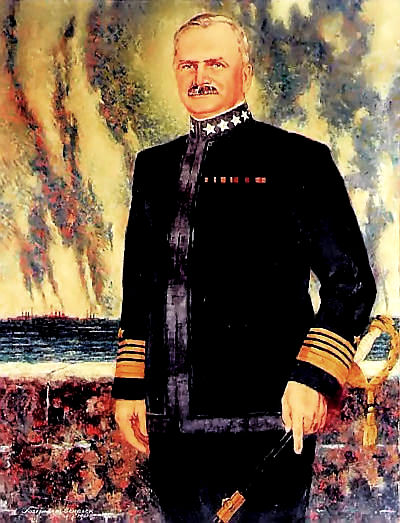 Our History
No one knows with certainty how or when the Masonic Fraternity was formed. A widely accepted theory among Masonic scholars is that it arose from the stonemasons guilds during the Middle Ages. The language and symbols used in the fraternity's rituals come from this era. The oldest document that makes reference to Masons is the Regius Poem, printed about 1390, which was a copy of an earlier work. In 1717, four lodges in London formed the first Grand Lodge of England, and records from that point on are more complete.

Within thirty years, the fraternity had spread throughout Europe and the American Colonies. Freemasonry became very popular in colonial America. George Washington was a Mason, Benjamin Franklin served as the head of the fraternity in Pennsylvania, as did Paul Revere and Joseph Warren in Massachusetts. Other well-known Masons involved with the founding of America included John Hancock, John Sullivan, Lafayette, Baron Fredrick von Stuben, Nathanael Greene, and John Paul Jones. Another Mason, Chief Justice John Marshall, shaped the Supreme Court into its present form.

Over the centuries, Freemasonry has developed into a worldwide fraternity emphasizing personal study, self-improvement, and social betterment via individual involvement and philanthropy. During the late 1700s it was one of the organizations most responsible for spreading the ideals of the Enlightenment: the dignity of man and the liberty of the individual, the right of all persons to worship as they choose, the formation of democratic governments, and the importance of public education. Masons supported the first public schools in both Europe and America.

During the 1800s and early 1900s, Freemasonry grew dramatically. At that time, the government had provided no social "safety net". The Masonic tradition of founding orphanages, homes for widows, and homes for the aged provided the only security many people knew.

Today in North America, the Masonic Fraternity continues this tradition by giving almost $1.5 million each day to causes that range from operating children�s hospitals, providing treatment for childhood language disorders, treating eye diseases, funding medical research, contributing to local community service, and providing care to Masons and their families at Masonic Homes.

The four million Masons worldwide continue to help men and women face the problems of the 21st century by building bridges of brotherhood and instilling in the hearts of men ideals for a better tomorrow.

Our Lodge History: The Camp Pendleton Marine Base in California is named after our founder: Major General (then Colonel) Joseph Henry Pendleton. Our lodge was chartered in 1915 and the early members included many men who made significant impact locally, nationally, and internationally. These included: Colonel Pendleton, Robert E. Coontz who was later to become Chief of Naval Operations for the US Navy. Brother Luther E. Gregory was the first chartered Master of the lodge. Admiral Gregory during and after his illustrious naval career performed important services for Masonry. In 1995 Charleston Lodge and Wm. Upton Lodge merged. Charleston Lodge was chartered in 1926.

Our Lodge was named for Honorable Judge William H. Upton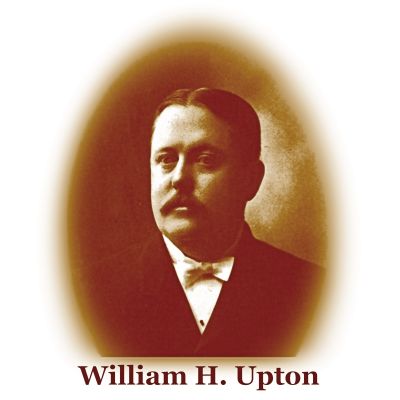 William H. Upton was a son of William Upton, who was a Chief Justice of Oregon and Comptroller of the United States Treasury under President Hayes. William H. Upton was the sixth of eleven children. He graduated from Yale College in 1877, spent three years in the Navy Department at Washington DC, and afterward graduated with honors from the George Washington University Law School. Mr. Upton came to Walla Walla, Washington, in 1880 to practice law. In 1888 he became a member of the Territorial Legislature and in 1889, and again in 1892, he was elected Superior Judge of Walla Walla and Franklin counties.

Judge Upton was Master of Blue Mountain Lodge, No. 13, F. & A. M., of Walla Walla in 1892. He was known as a Masonic scholar, becoming Grand Master of the MW Grand Lodge of Washington in 1898. Judge Upton made many significant contributions to Masonry; his most significant being his committee report of 1897 on Black Masonry and his efforts as Grand Master passing a resolution recognizing Prince Hall Masons in the State of Washington, however the majority of the other white Grand Lodges in the United States and Canada withdrew Masonic relations with the Grand Lodge of Washington until the resolution was repealed. The resolution was reluctantly rescinded in June 1899. William H. Upton continued to write on this subject with conviction. His work on Black Masonry was an important chapter in Masonic history. He died on November 3, 1906. Upton's sincere interest was demonstrated by a provision in his will that no monument should be erected over his grave until "both colored and white Masons could stand over it as brothers". In June 1990 the Grand Lodge of Free and Accepted Masons of Washington passed a resolution recognizing the Prince Hall Grand Lodge and William. H. Upton's monument now displays the Masonic emblem.

Charleston Lodge #269 was chartered in 1926 and was established in Bremerton. It operated out of the same Temple as Bremerton Lodge #117 and Upton Lodge #206. Like those two lodges, Charleston Lodge was heavily manned by Navy and Civilians personnel working at the nearby Puget Sound Naval Ship Yard and other local Navy facilities. In an act of Masonic Charity, Charleston Lodge merged with the faltering Wm H. Upton Lodge Naval & Military Lodge #206 that was having difficulty finding officers to operate the Lodge. In 1996 Charleston merged with Upton and, as traditionally the case, the Lodge with the lowest number continues on. Thus Lodge #206 now has traditions and history from two parents.