Announcements and Reminders
You are invited to attend our monthly dinner (except as noted) held at 6:30 pm on the third Tuesday of each month at 5th & Warren, Bremerton -Stated at 7:30 pm.
Ritual practice on Tuesdays.
See Calendar:

Grand Lodge Events:
Click Here
Announcements:

Community Involvement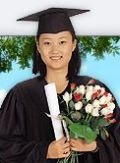 Scholarships
General Information: Students applying for this scholarship must be enrolled as full time students at Olympic College, and must be entering their sophomore year of college study. One scholarship of $1,500 will be awarded annually.


Scholarship Criteria/Eligibility:

Applicants must be a United States Citizen and provide proof of Washington State residency.


Applicants must have a cumulative college level grade point average of 3.0 or equivalent scholastic standing to qualify for the scholarship, and must maintain a minimum grade point average of 2.5 each quarter to remain eligible for this scholarship.


Applicants must submit an official, sealed grade transcript through the last quarter of enrollment from all colleges and universities attended.


Applicants must submit three original (not photocopied) letters of recommendation addressed to the Charles Gale Memorial Scholarship Committee. The letters must be from individuals that have intimate knowledge of an applicant's academic, personal, or professional background. Letters from academic references, employers, religious leaders, and Masonic friends or relatives are preferable.


Applicants must submit a 100 word goal statement.


Applicants should be prepared for a personal interview with members of the Charles Gale Memorial Scholarship Committee.


Application Information: Detailed application info is available here: Click Here



Contact our Scholarship Chairman at Liggett@telebyte.com